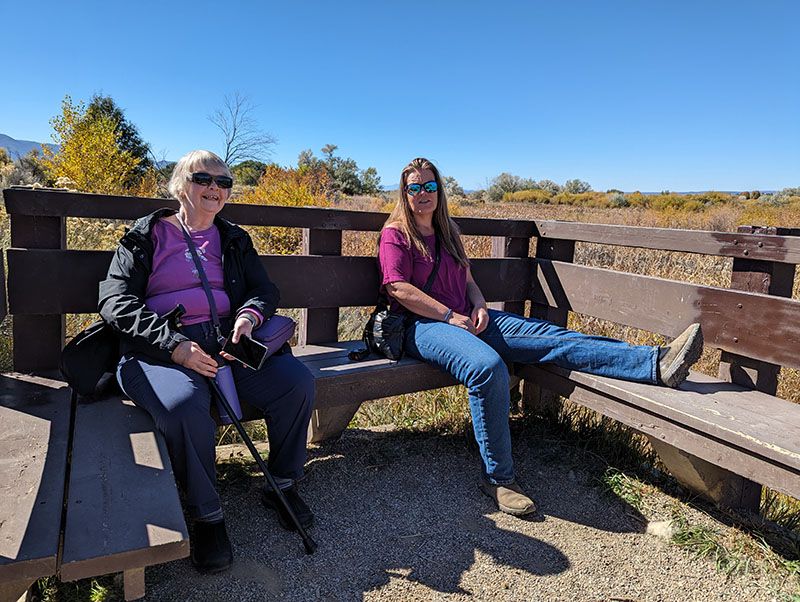 16 October 2023: Mama KP and KP hanging at the Rio Fernando wetlands. We ate some lunch in the park, and then went to view birds, but it was the middle of the day and there weren't too many. Lovely day hanging in the park.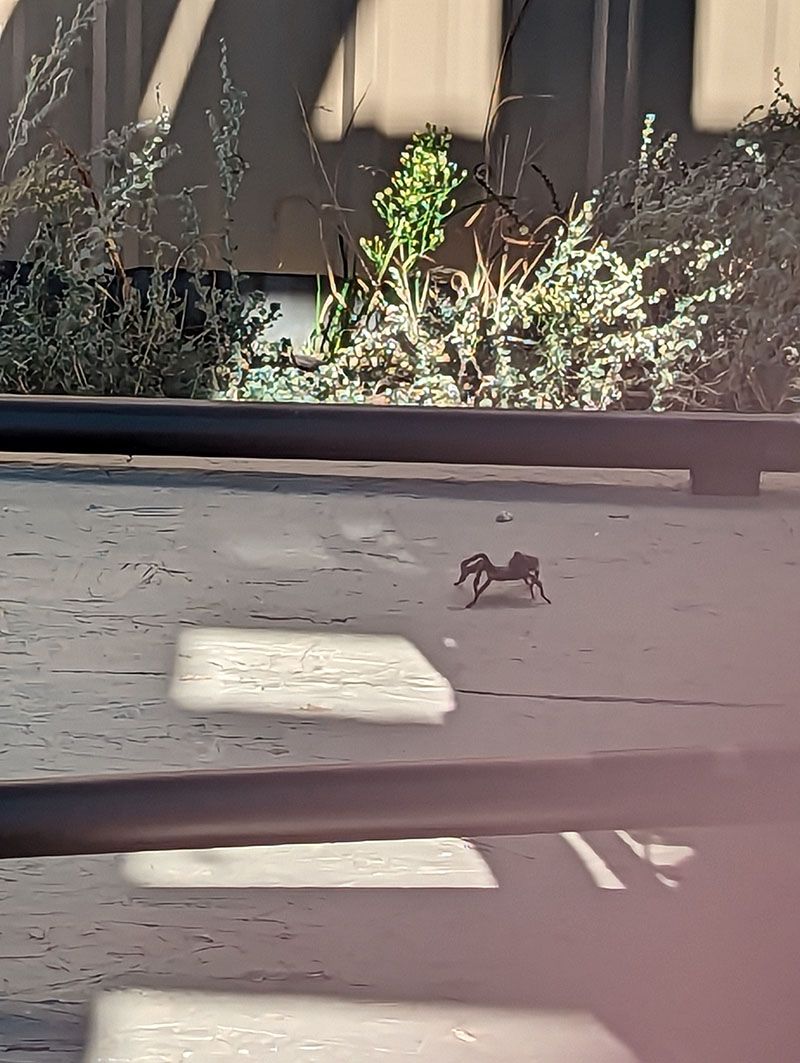 17 October 2023: The tarantulas are still on the move searching for love.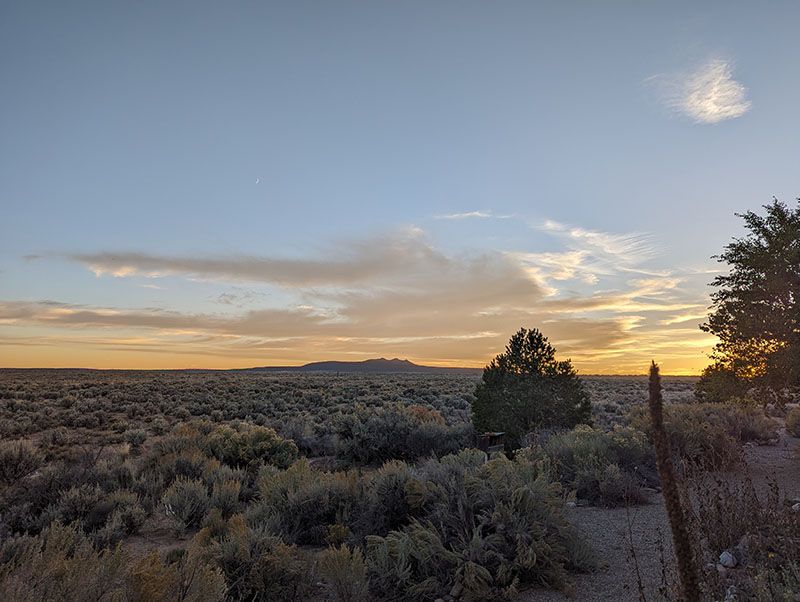 18 October 2023: Starting to get that crispy brown color of fall around here.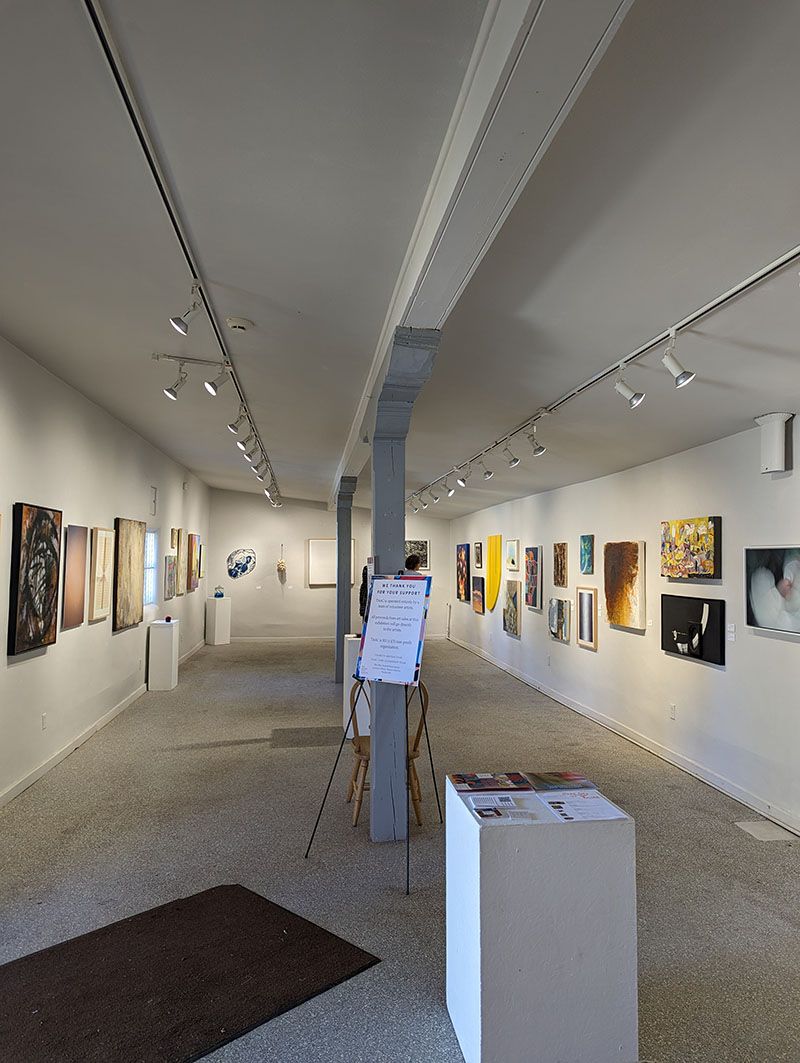 19 October 2023: The Taos Abstract Art Collective Fall show was fantastic!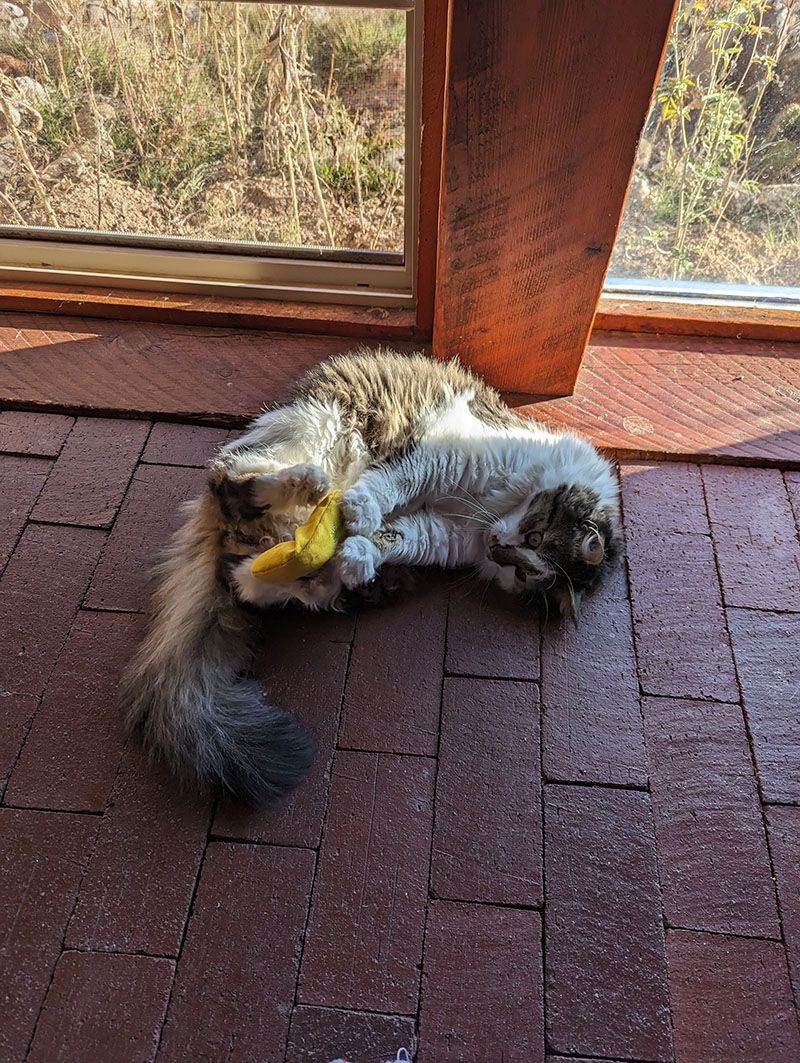 20 October 2023: New banana toy in the haus is a hit.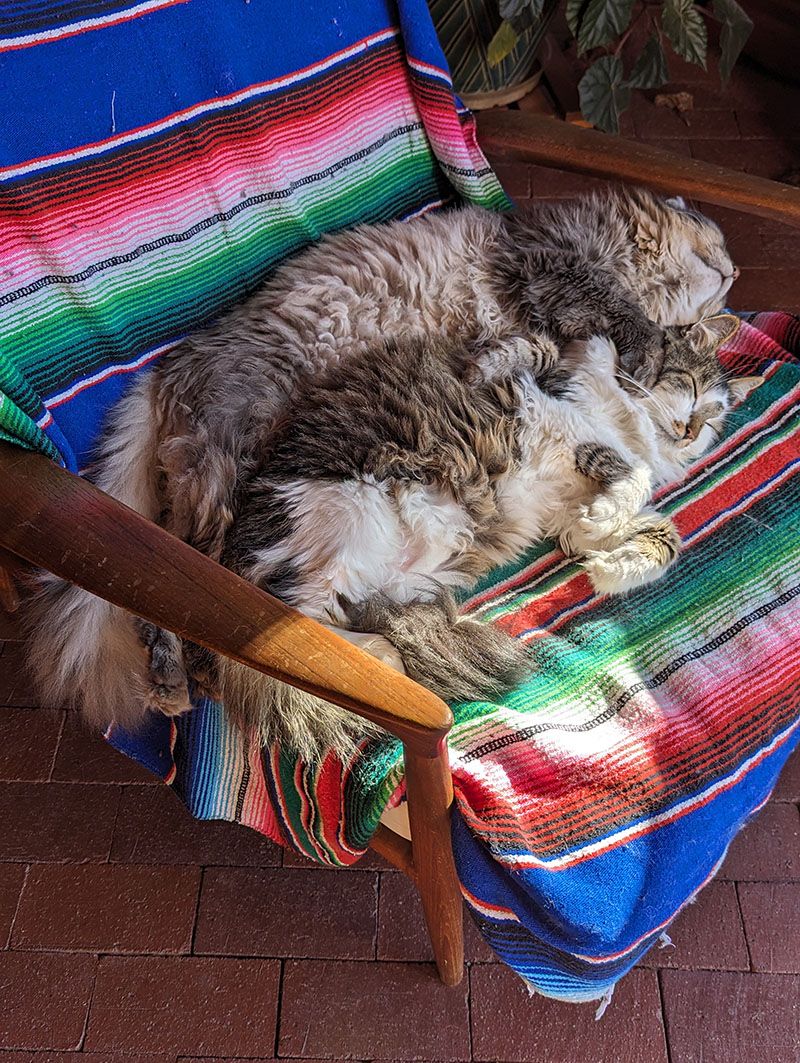 21 October 2023: Cozy down season.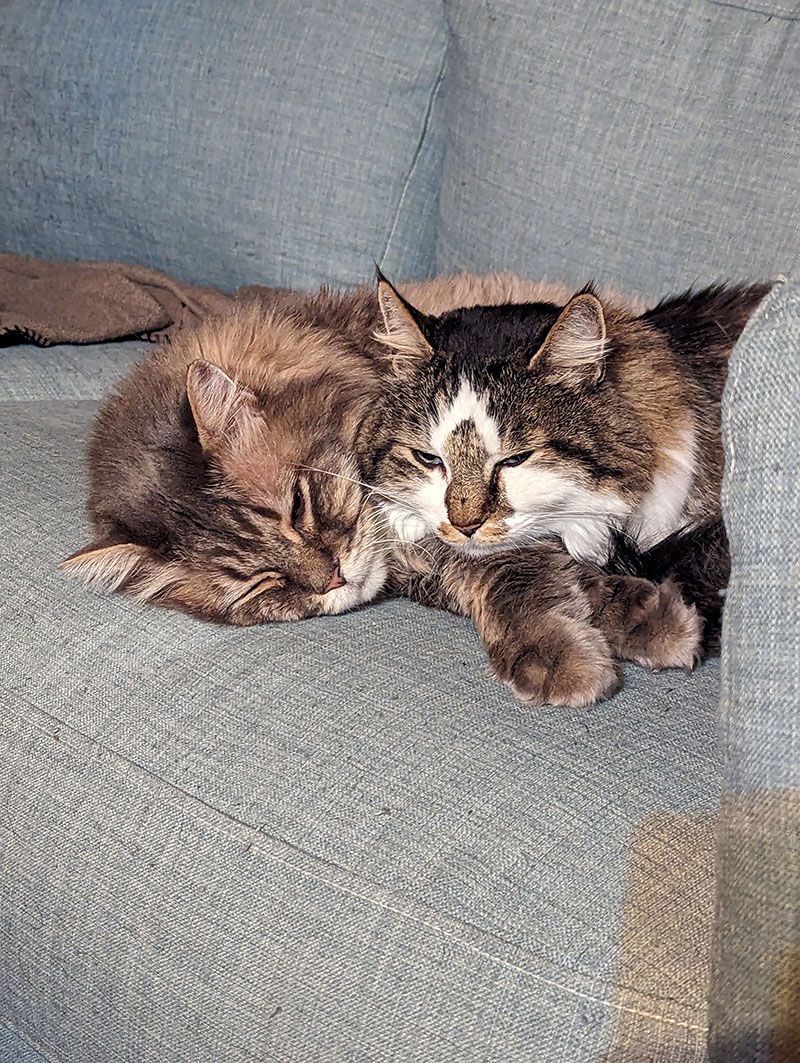 22 October 2023: All cats all the time.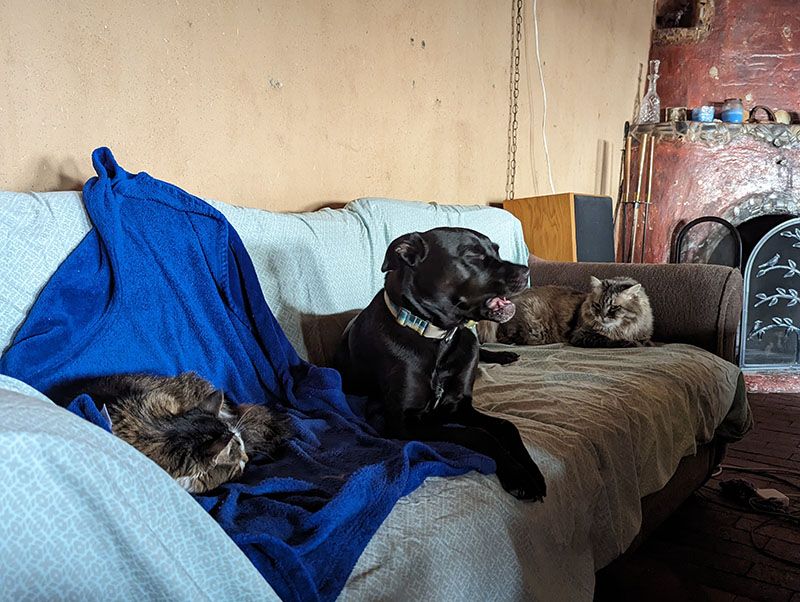 23 October 2023: All the animals all the time. They don't normally all share the same space.