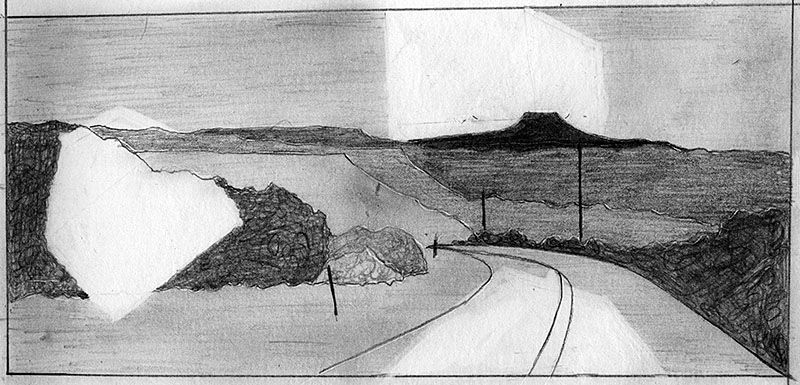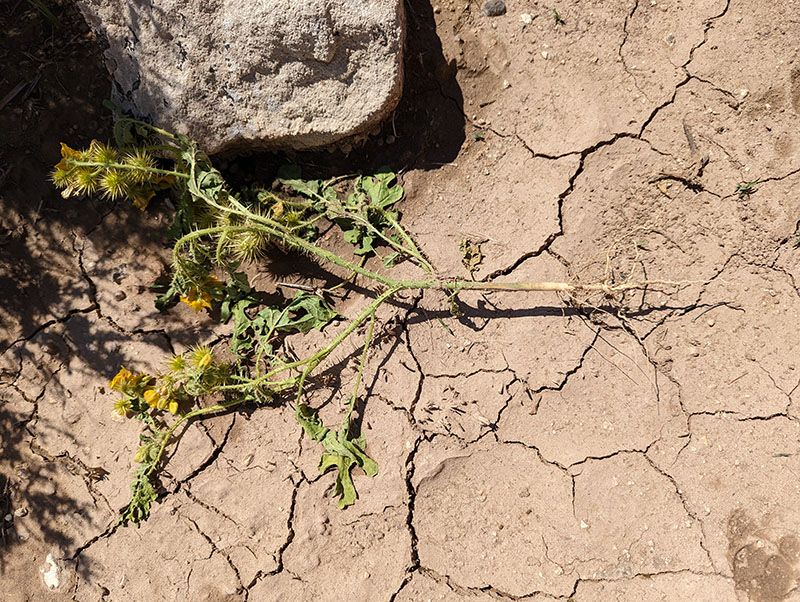 Solanum rostratum (Buffalo Bur) - a noxious Nightshade, highly toxic and pokey - plucked and bagged for disposal. They can distribute vast quantities of seed.
APP of the Week
iNaturalist - https://www.inaturalist.org/
Since we've been getting a deluge of rain this monsoon season (love it!) we have also been seeing things bloom in the desert we haven't seen before. I've been documenting the plants and critters with iNaturalist, and learning a lot in the documenting. A couple of my pictures have been upgraded to research level which maybe is something to be proud of, or not, i'm not sure. As a scientist type I am well aware that there is frequently way more data than humans to process it... but still it gives me joy. One of my ASGs (arbitrary stupid goals) is to at least be able to determine an unknown plants family, this is already helping!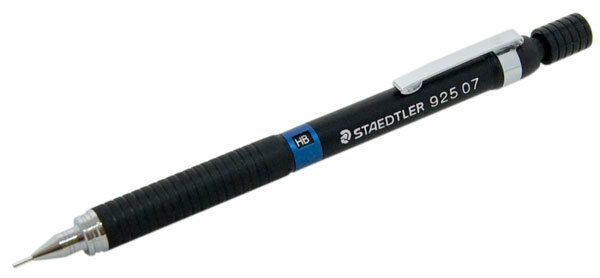 Tool of the Week:
Staedtler 925 07 Mechanical Pencil
My favorite mechanical pencil of all time. Lightweight - plastic barrel and rubbery grip, never fails, perfect balance... I used to buy several of them if I had to replace one, apparantly they are discontinued now. It fits my hand perfectly. 07 is the sweet spot of mechanical pencil lead... just thin enough, but not too thin that it constantly breaks.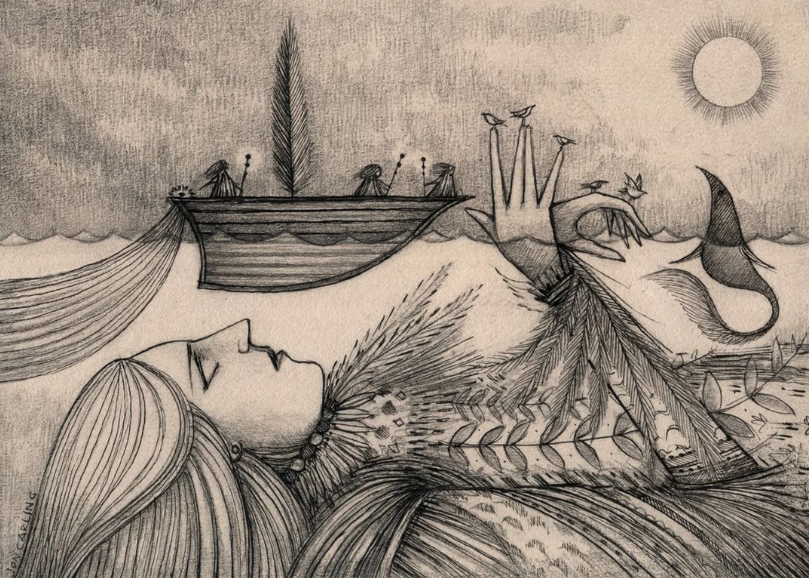 3. Art of the Week:
Jon Carling - https://www.joncarling.com/
I started following Jon Carling on IG - https://www.instagram.com/joncarling/ @joncarling and i'm enjoying the wispy fairytale-esque drawings very much.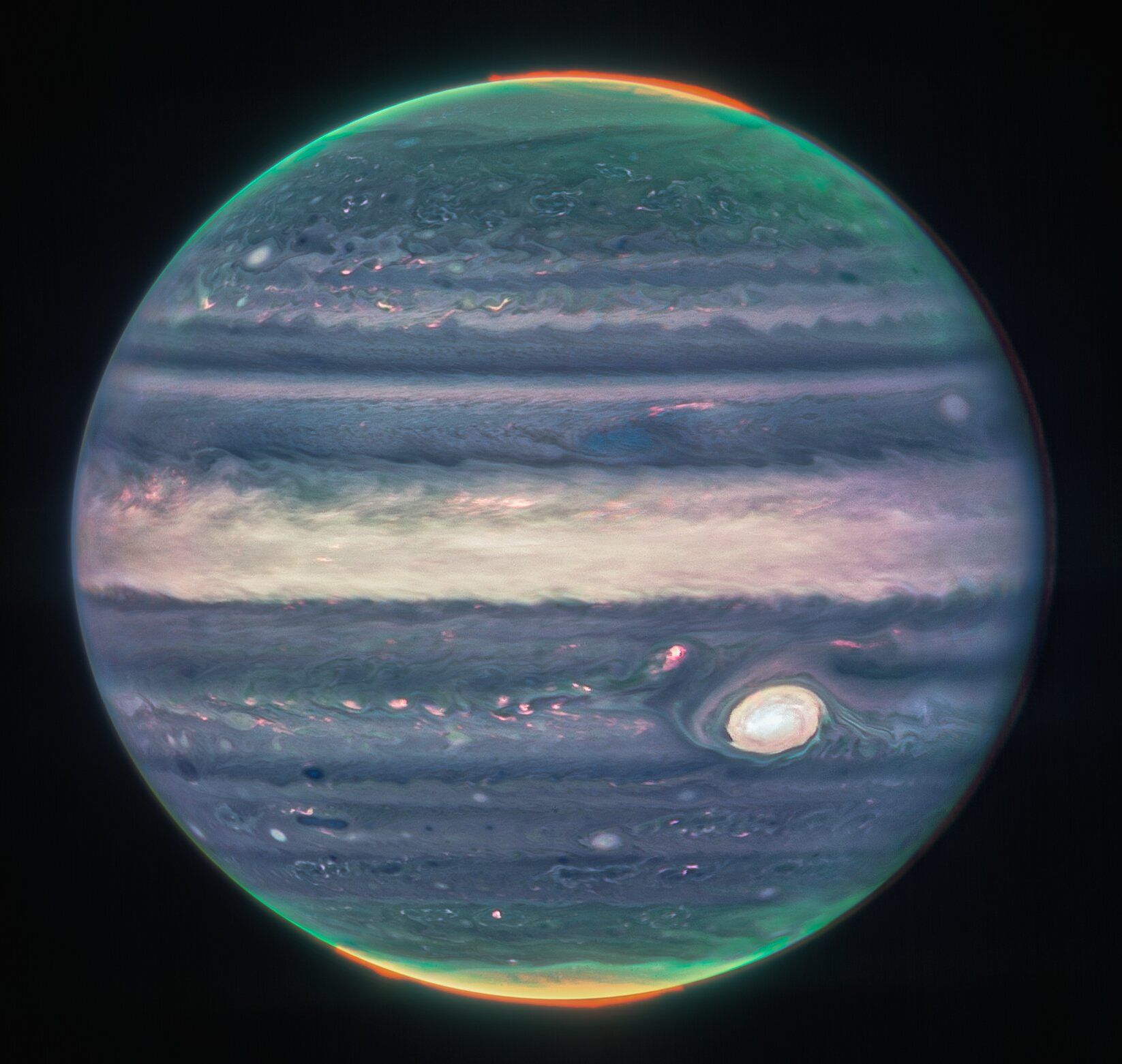 Science of the Week:
All Webb all the time - https://phys.org/news/2022-08-sharp-james-webb-space-telescope.html
No one is going to argue with me that the pictures from the James Webb Space Telescope have been anything short of stunning. Right?!
Music of the Week:
An Afternoon Jam - Sean Angus Watson
https://www.youtube.com/watch?v=GcnOUHyARIA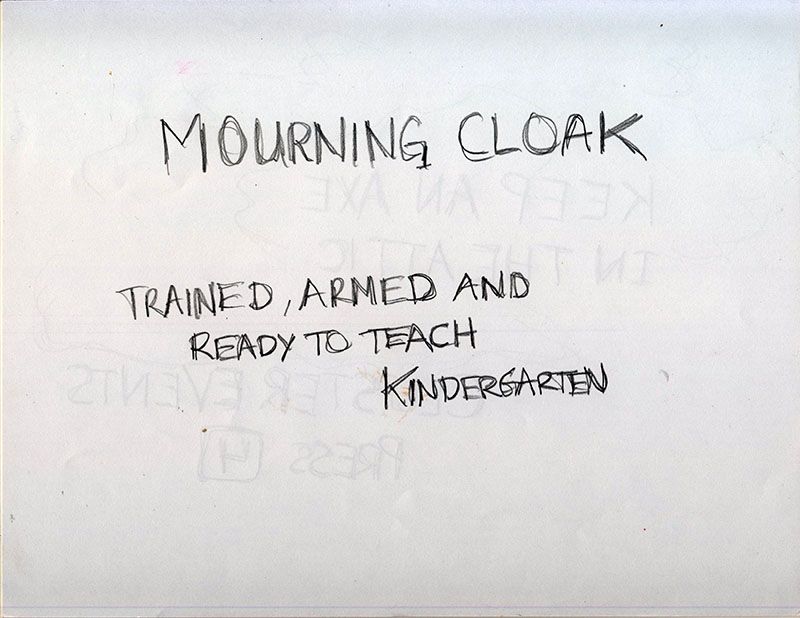 Recipe of the Week:
Sweetened Condensed Milk Chocolate Chip Cookies
Wonderfully fluffy with the butteryness of short bread, a great way to use up that can of SCM that you opened for Cafe Cubanos...
https://aprettylifeinthesuburbs.com/condensed-milk-chocolate-chip-cookies/#tasty-recipes-49614-jump-target
3/4 cup plus 2 tbsp butter
2 tbsp sugar
1/2 cup sweetened condensed milk
1 1/2 cups flour
1 tsp baking powder
dash of salt
1/2 cup chocolate chips
Preheat your oven to 350 degrees.
Using a mixer cream together the butter and sugar.
Mix in the sweetened condensed milk.
In a separate bowl whisk together the flour, baking powder and salt.
Add the dry ingredients to the butter mixture and combine.
Stir in the chocolate chips.
Roll the batter into 1 inch balls.
Place on a parchment paper lined cookie sheet about 1 1/2 inches apart, and flatten the dough balls slightly.
Bake for ~ 10 minutes (the edges should be only slightly golden). Longer at elevation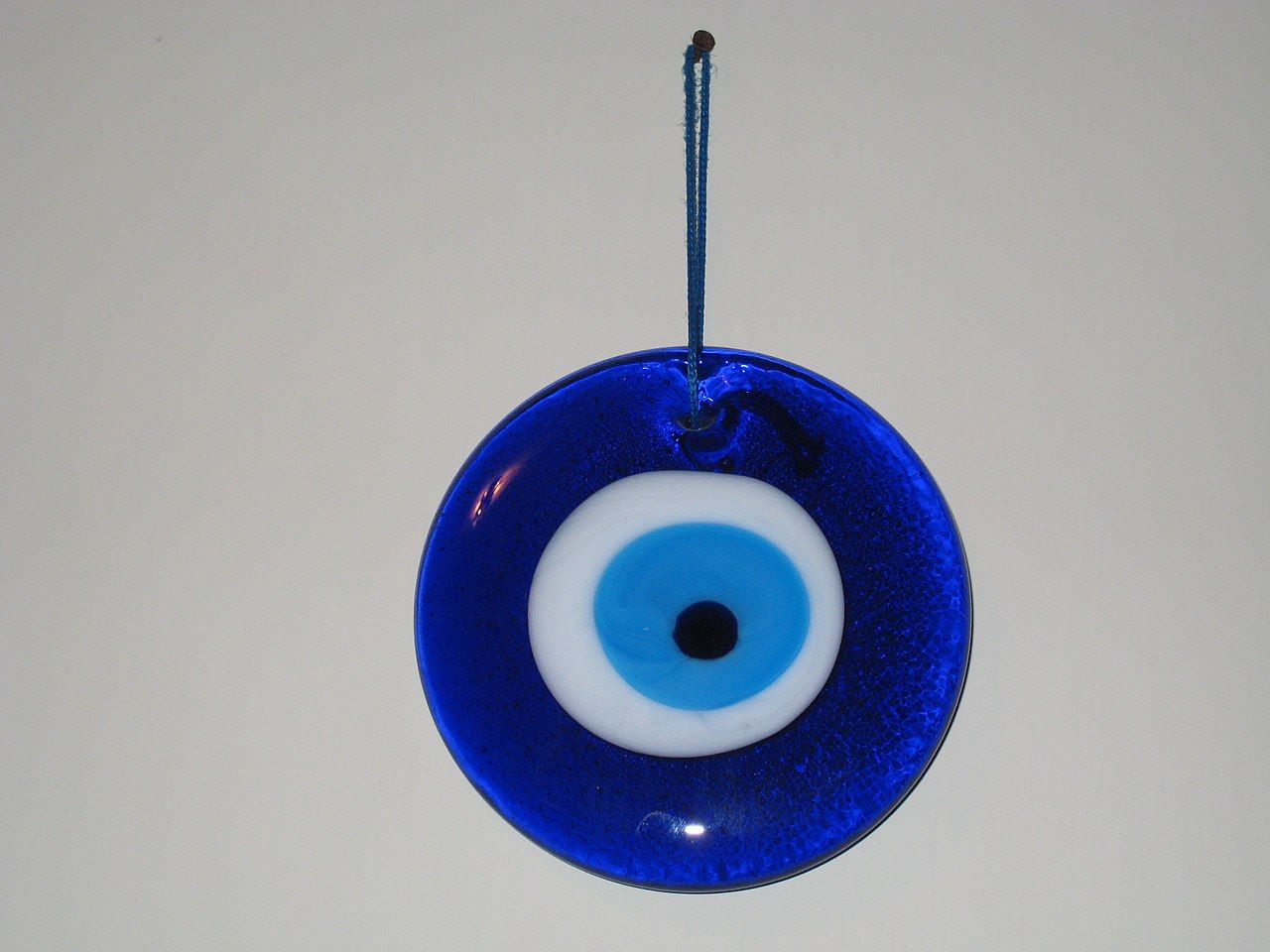 Word of the Week:
Apotropaic - "intended to ward off evil"
Do you have any apotropaic devices, things, rituals?
I have a nazar like the above that I acquired in Athens Greece hanging in the house. I listen to Cassandra Wilson when I fly. I have a collection of cat claws I keep in a wooden box.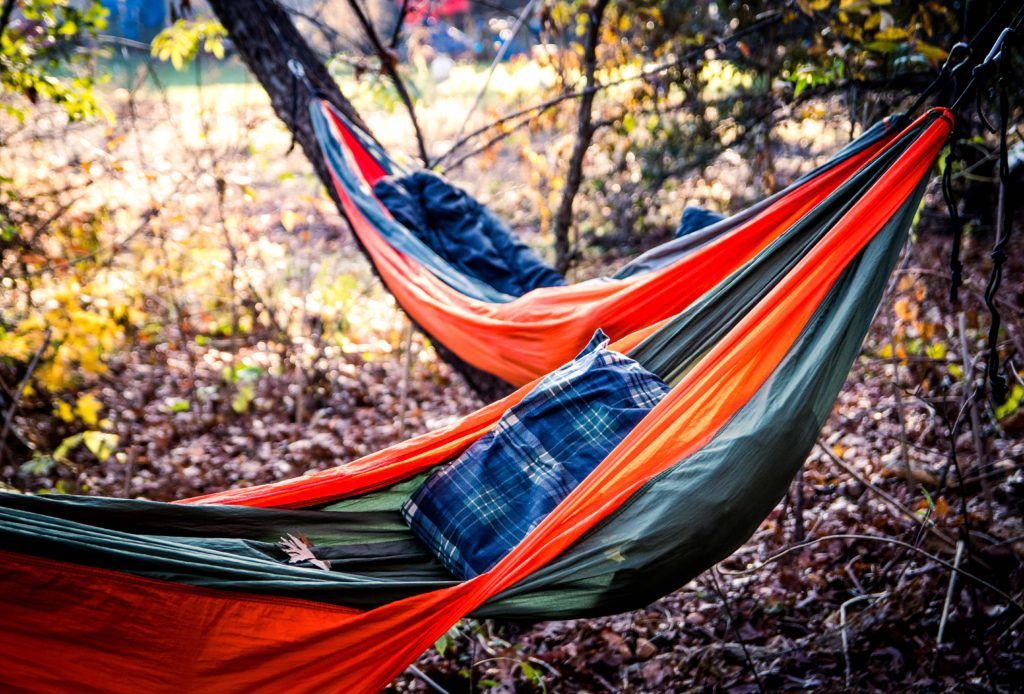 Thinking about:
Calm Technology... Been thinking about the case of too much technology - invasion of technology into every crease and crevasse of our beings. What does too much technology look like for you?  And other questions. My true calm technology of the moment is a hammock - maybe the only technological thing about it are the fabrics and ropes used. The 'technology' of a hammock brings me joy. The joy lies in its peacefulness - its calmness. Does a hammock meet all the principles of calm technology? Do we even need calm technology? How about just calm?
Principles of Calm Technology - https://calmtech.com/
Technology should require the smallest possible amount of attention
Technology should inform and create calm
Technology should make use of the periphery
Technology should amplify the best of technology and the best of humanity
Technology can communicate, but doesn't need to speak
Technology should work even when it fails
The right amount of technology is the minimum needed to solve the problem
Technology should respect social norms
Finally! - https://inciweb.nwcg.gov/incident/article/8069/70795/
The Hermits peak fire, the largest in NM state history is finally 100% contained, after 4 months of continuous fire management. Let's hope the forest service learned something in this cluster-poop of a disaster. The communities down slope from the burn scar are still having issues (and will for years to come) with massive flooding from heavy monsoon rains. If you are oblivious to the fact that extremes are becoming more extreme I don't know what rock you've been living under, but time to crawl up and experience some flooding/fires/extreme heat/etc.