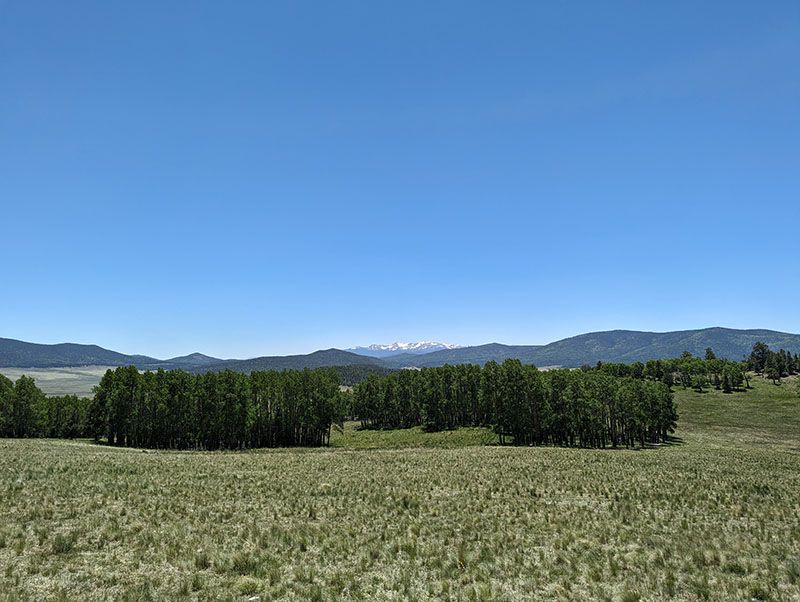 19 June 2023: We went up to Amalia, NM to dig up some roses and other plants that a lovely human kindly gifted us. She suggested we drive up the road to Valle Vidal. This is the view of Wheeler Peak from the Valle. I can't wait to go back, it's absolutely stunning.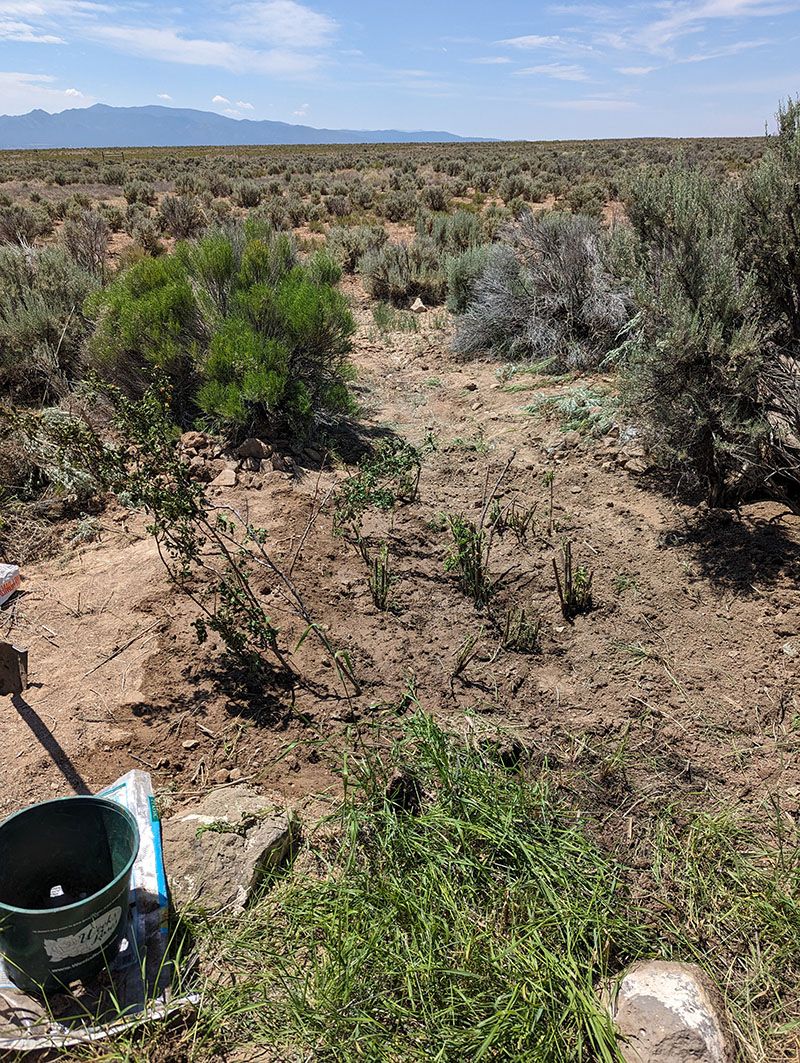 20 June 2023: Cleared a ton of new sage growth, and planted the roses in our graywater bog. The bog drains from the shower and laundry in our bathroom. The bog is a favorite hideout for local critters. The bunnies keep the grasses in check, the birds love the protection from the wind and of course the bugs it attracts.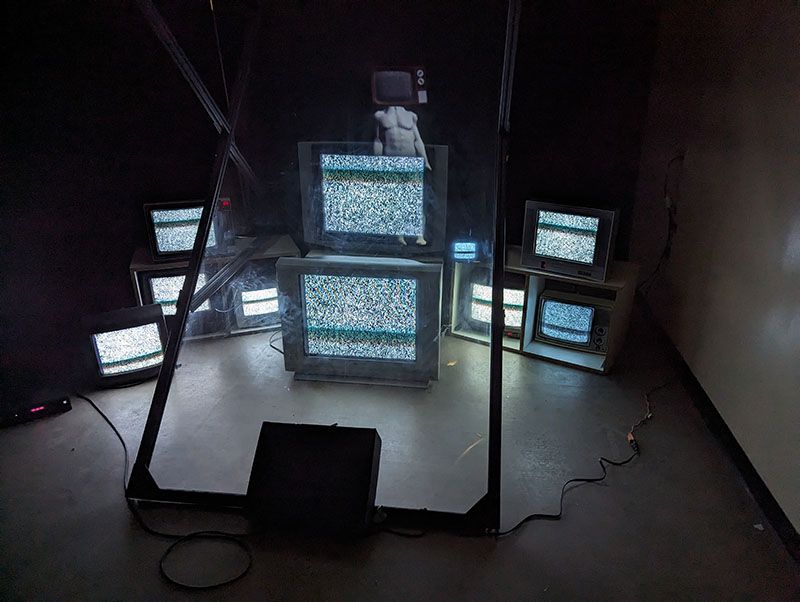 21 June 2023: We drove down to Santa Fe to go check out the Currents New Media fest. This piece is called the HiFi God by Jerome Morrison. Fun show all around. Glad to see this kind of media supported in NM.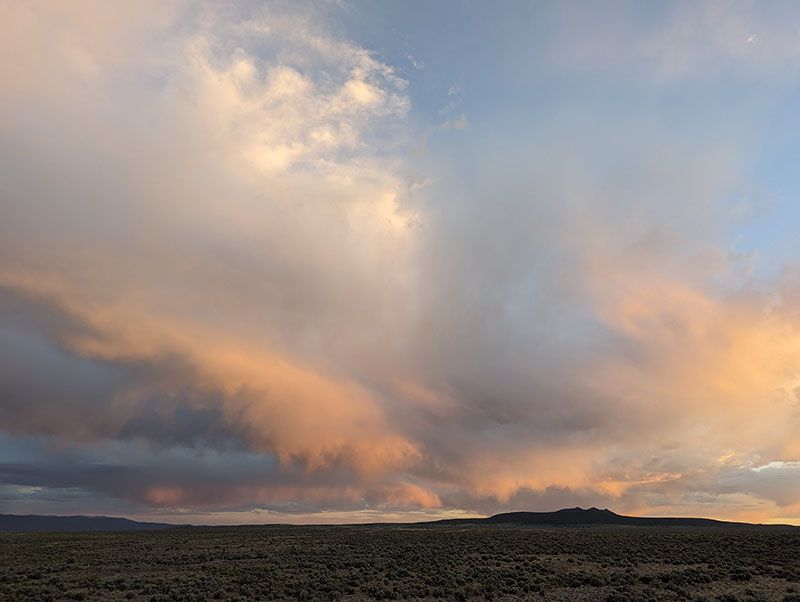 22 June 2023: The days of pink virga continue...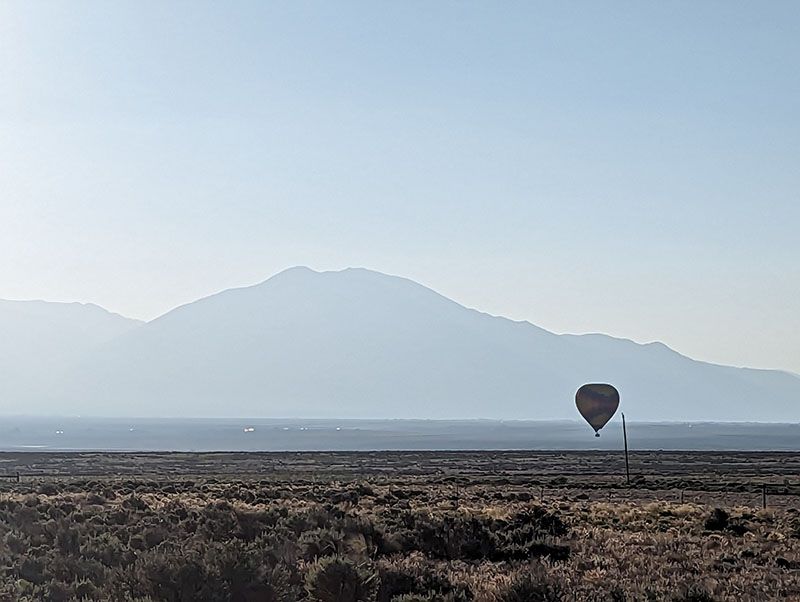 23 June 2023: Tourist season is back in full swing, that means almost daily balloon sitings.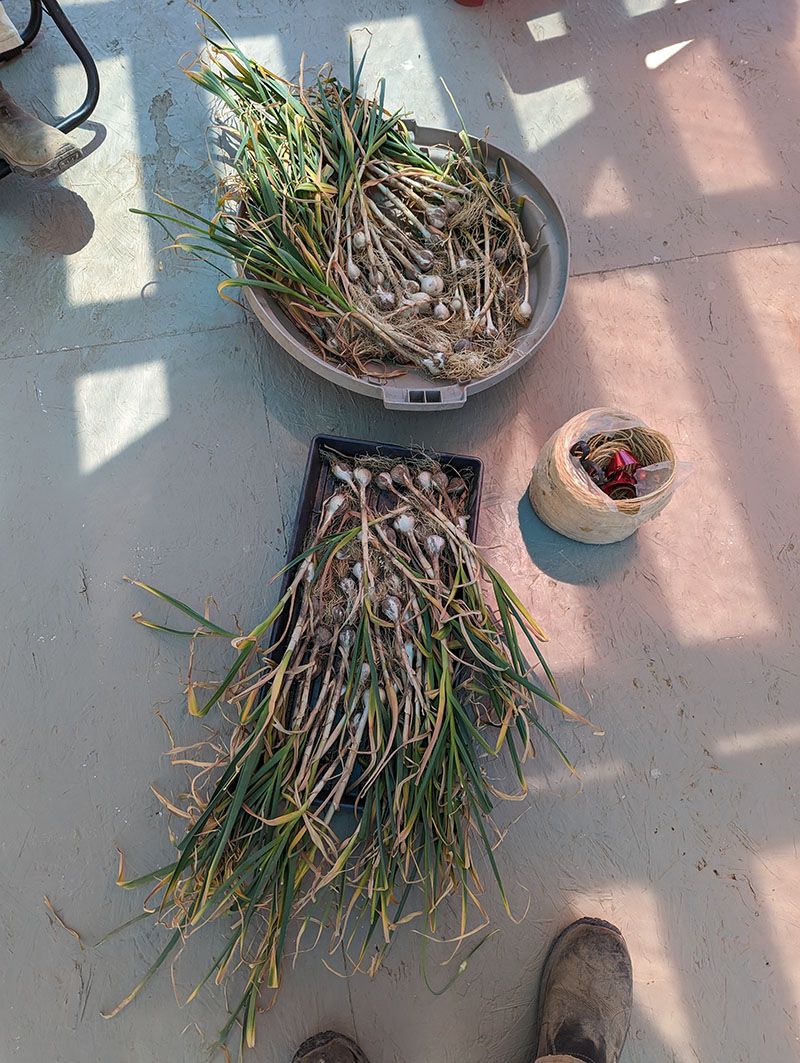 24 June 2023: The garlic harvest - 90 bulbs of two varieties - Magic and Indian Red. We've already sampled some... delicious. Can't wait to cure these next season's batch in the ground in October. Good eating ahead.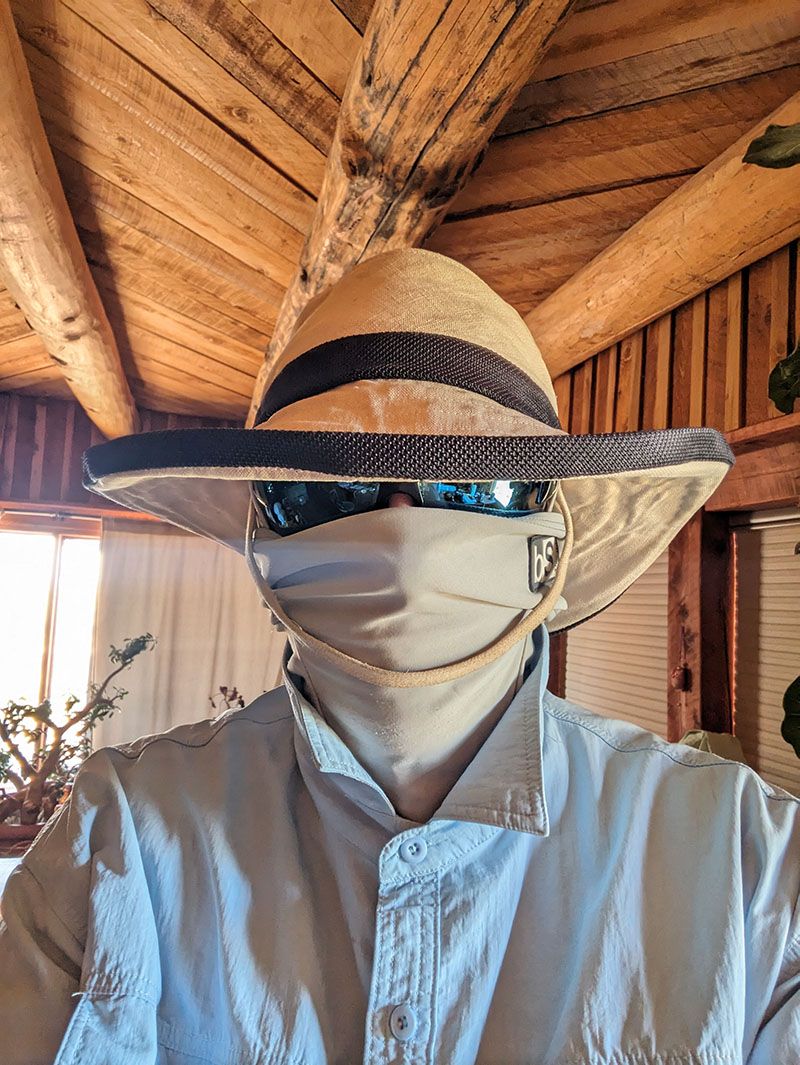 25 June 2023: Midge (no see-ums) season is in full swing, for a few weeks it is utter misery. Full protection and a very effective homemade bug spray required. Still managed to get a ton of bites on my head and legs in two instances. Mercifully midge season is short.