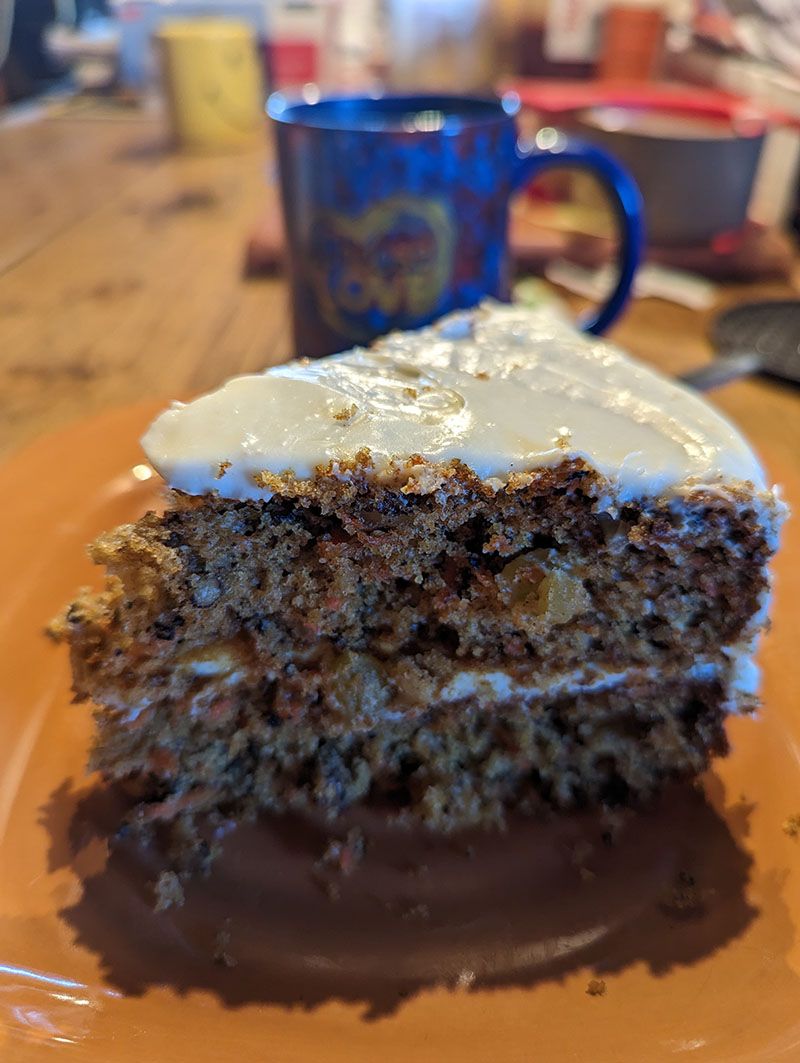 13 March 2023: Birfday carrot cake for breakfast.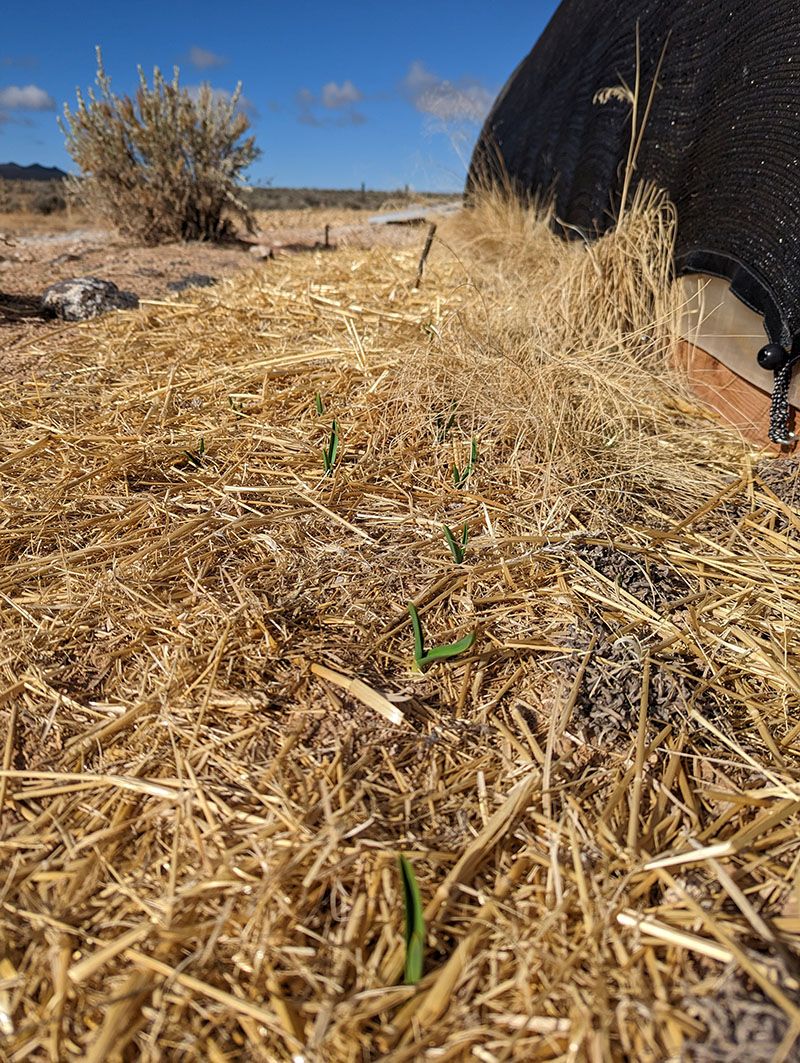 14 March 2023: We planted several lbs of two types of garlic seed and they are coming in hot. Excited to see how much garlic we get this year. Our first totally outdoors food grow. The greenhouse is being prepped for spring planting.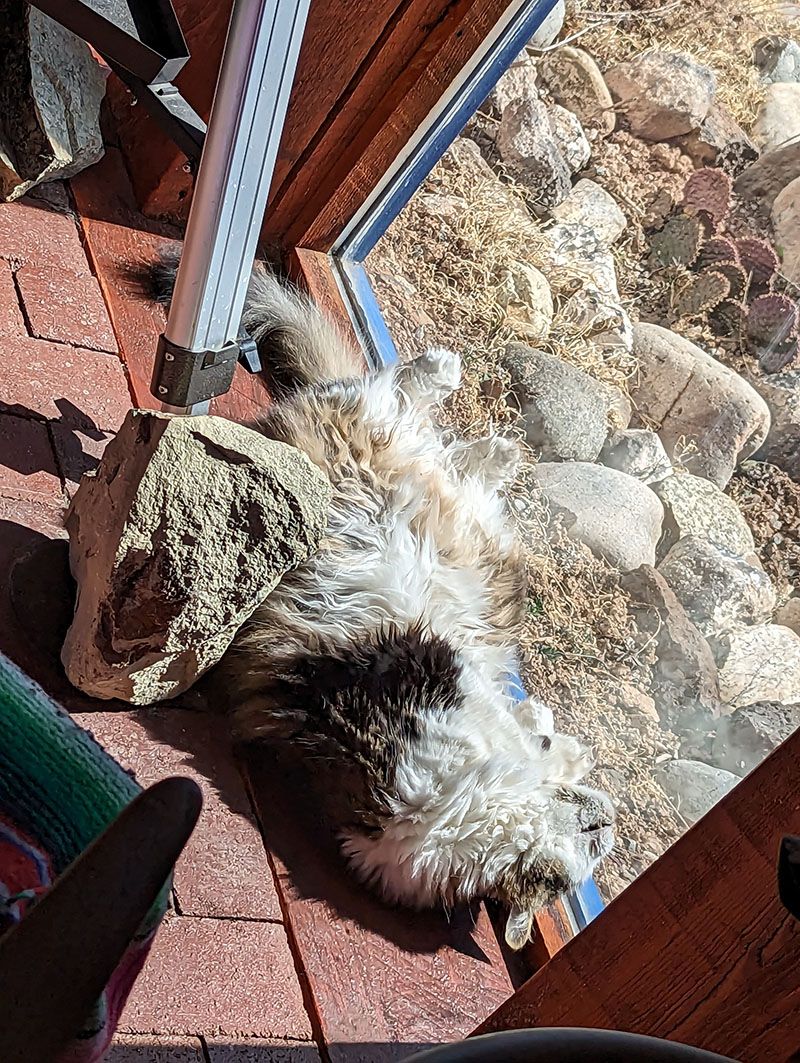 15 March 2023: The sunsoakers are enjoying the spring sunshine!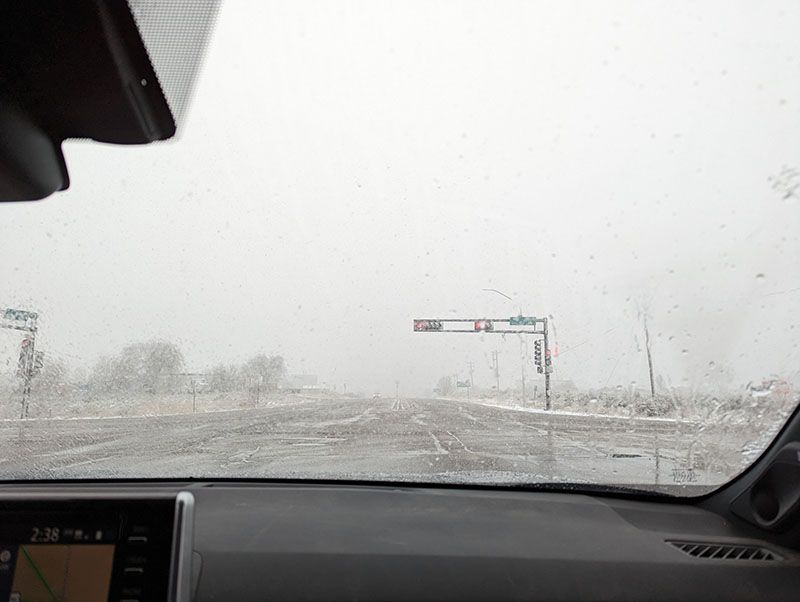 16 March 2023: but then winter returned with a vengence.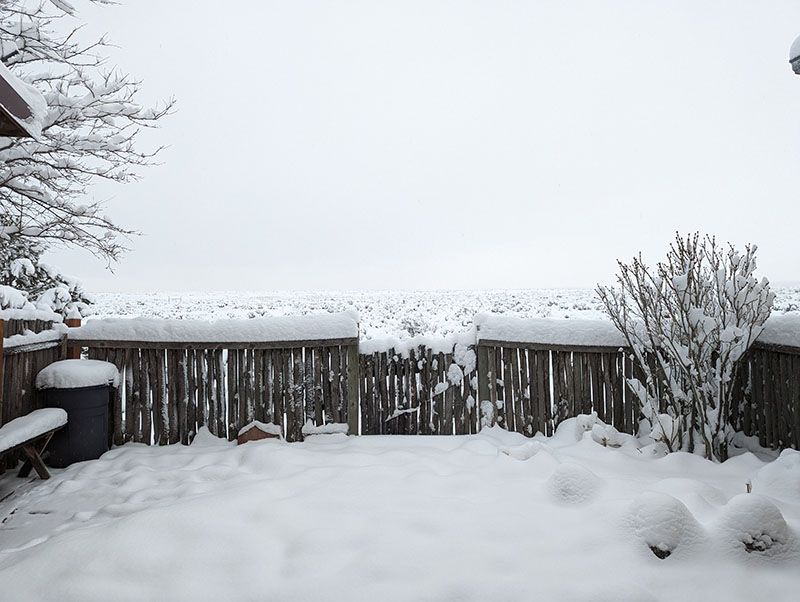 17 March 2023: We were only supposed to get 2-4". Oh well. It was beautiful even though we had to do some serious shoveling as guests were coming in...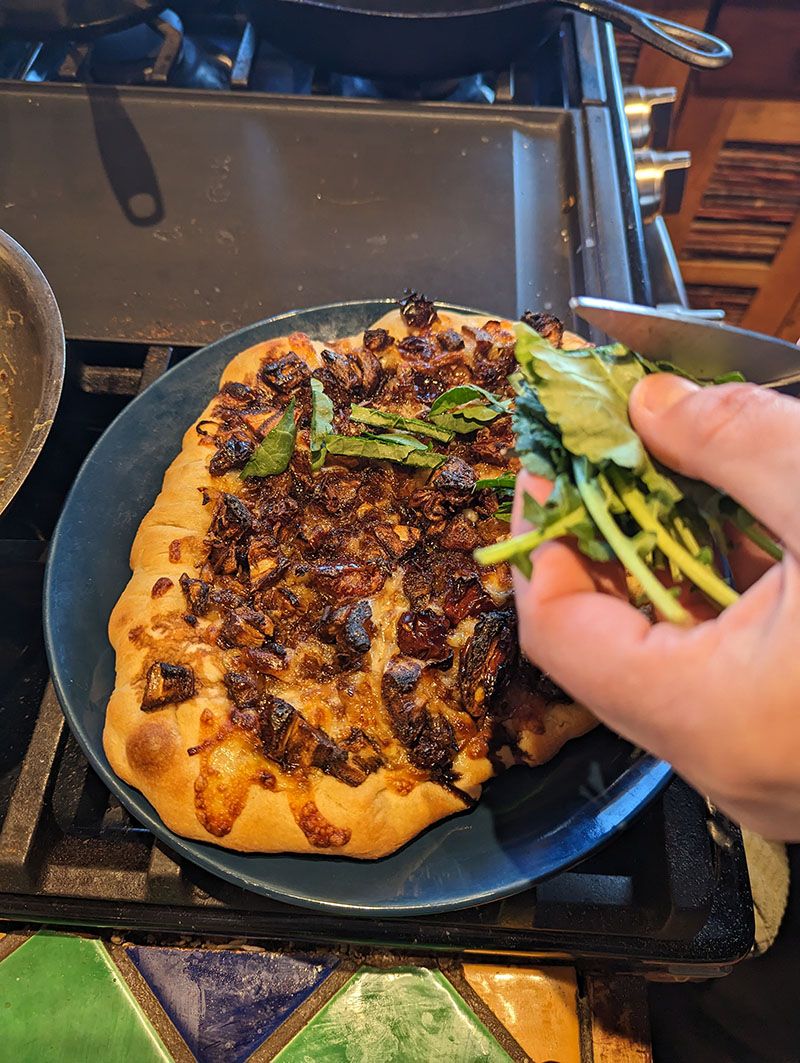 18 March 2023: Pizza experiments continue. Tried some new topping combos, and a new crust. The crust had the perfect chew and crunch but kinda flavorless. I'm trying a cold fermentation for the next batch of dough. This was a date, caramelized onion, mozz/provo, oil base with fresh kale (arugula would have been better).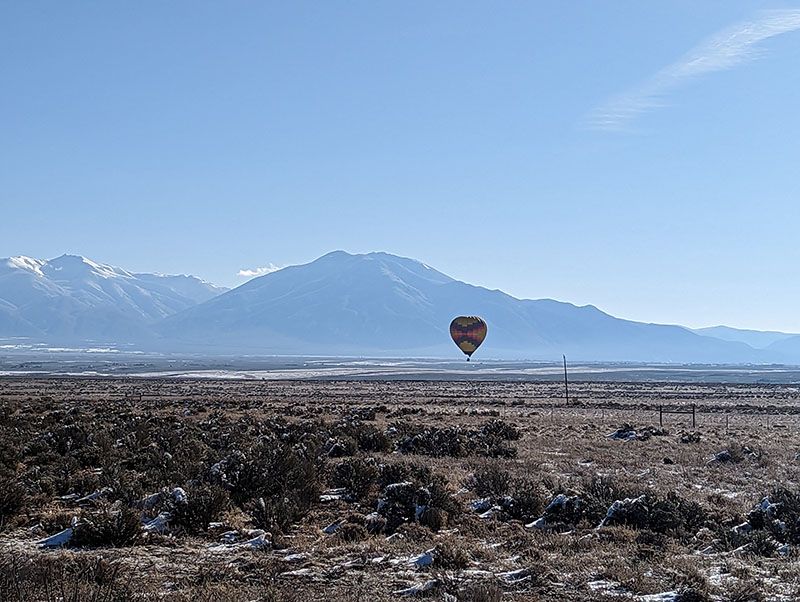 19 March 2023: Spring break balloon vibes. It's back to quiet here...