Was out of town on a little biz and pleasure trip to AZ, so a bit behind with posts. Will be catching up this week now that we're back!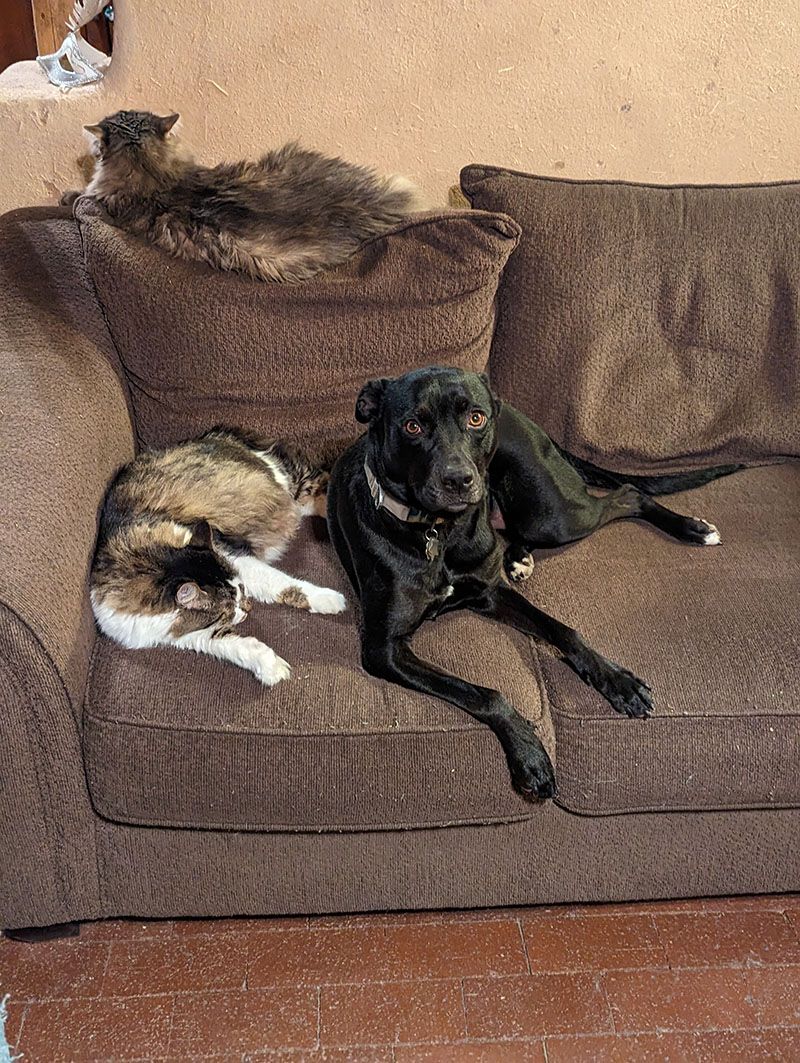 30 Jan 23: The cuddle buddies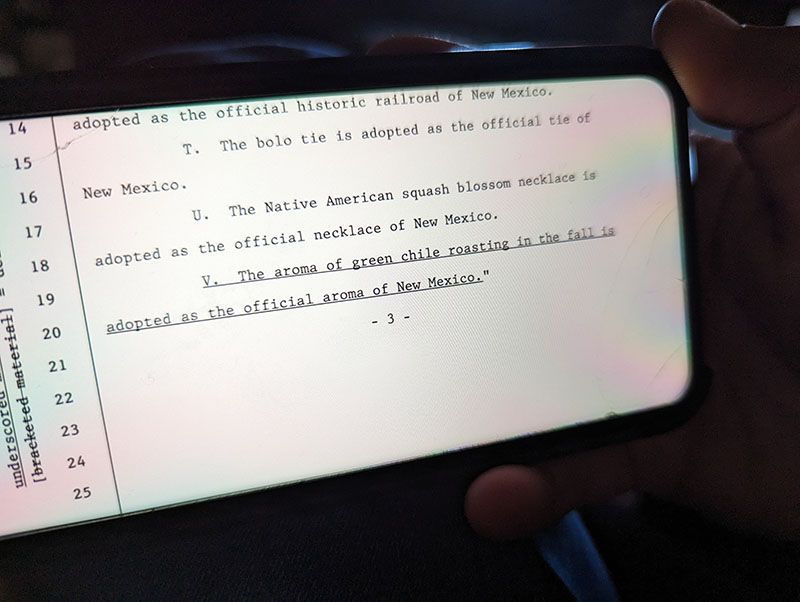 31 Jan 23: State government busy passing important bills.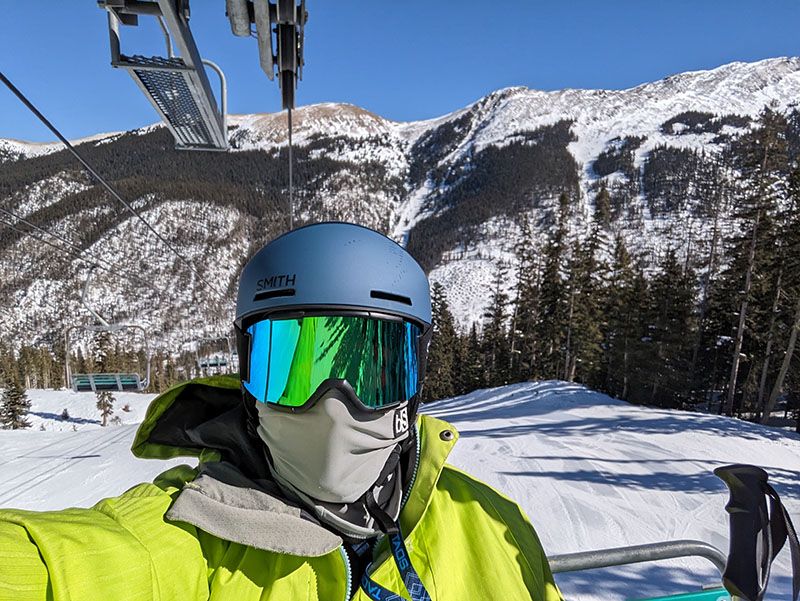 Feb 23: Best ski day so far this season, but pow is on the way, so we shall see if it remains the best.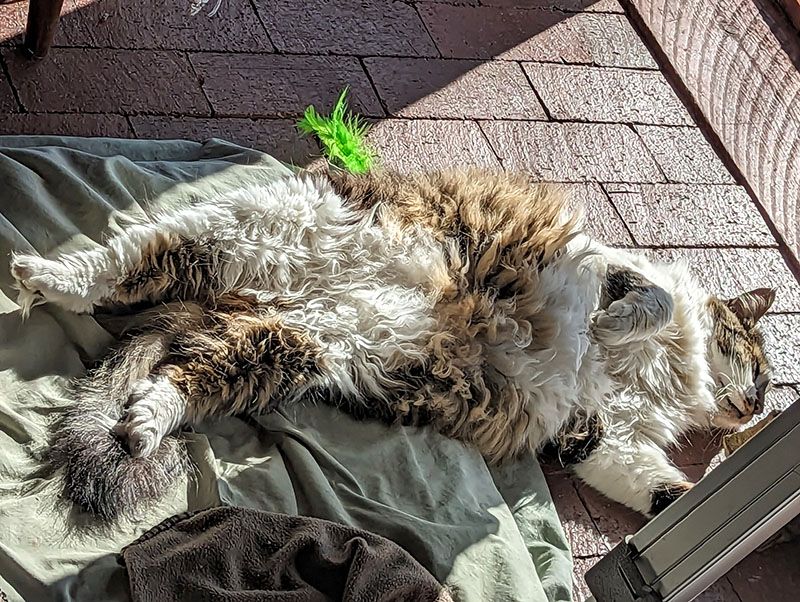 2 Feb 23: Squidge appreciates the solar gain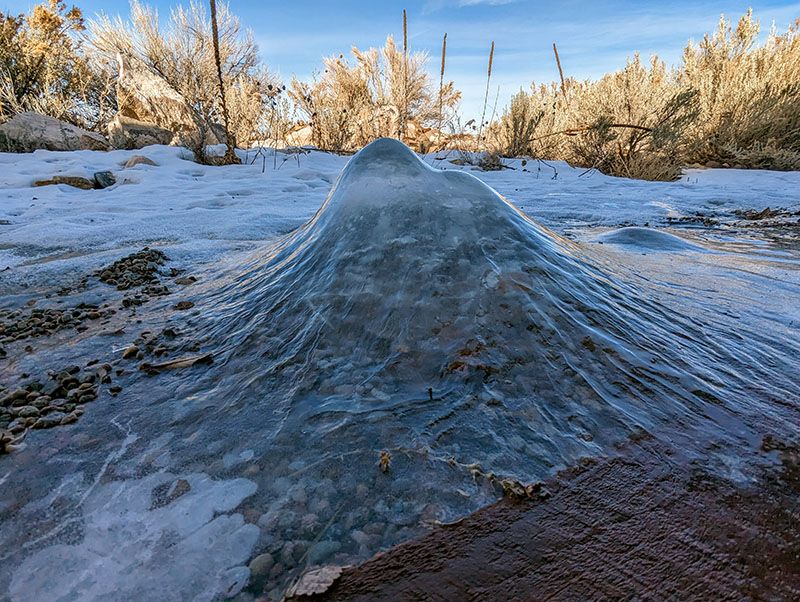 3 Feb 23: The gutter re-jig that we did over the summer so we could capture rainwater has started to fail. We have ice volcanoes under each seam. Almost have an out of order Cascade volcano sequence next to the house!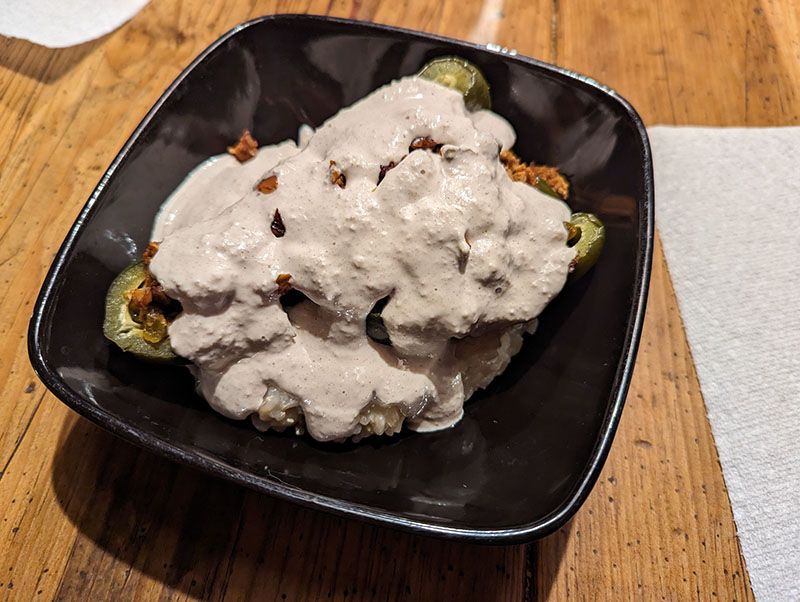 4 Feb 23: Chiles en Nogada. It doesn't look like the best dish I've eaten, maybe ever, but it is... soooo good. Home made with turkey picadillo.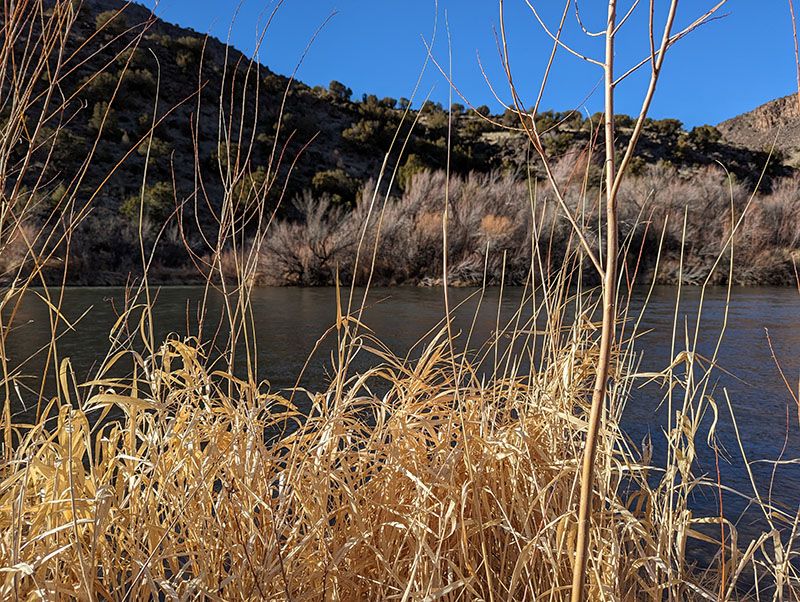 5 Feb 23: Spent the afternoon sitting and hiking by the Rio Grande. Peaceful, and found a new trail!