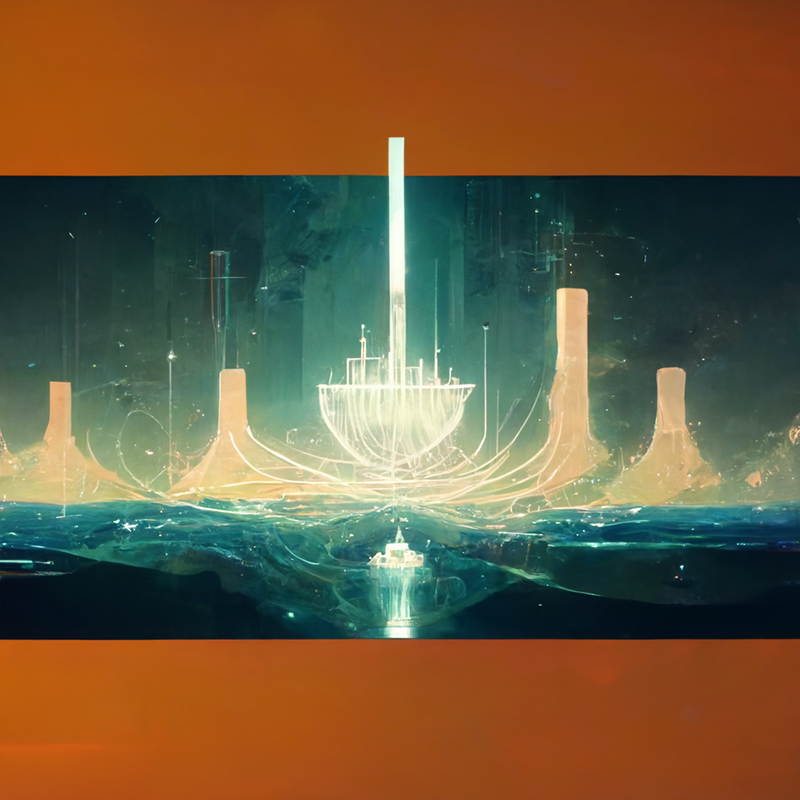 Making Radiance - AI Generated Artwork (2022)
Haruki Murakami: On Where My Characters Come From - I don't choose them; they choose me.
https://www.theatlantic.com/magazine/archive/2022/12/haruki-murakami-book-novelist-as-a-vocation/671845/
"I unconsciously pull information from various fragments of my brain and then weave them together"
"The Things I Never Said" by Nandini Sethi
https://beyondthepanorama.com/the-things-i-never-said/
I'm making a list tonight,
Of all the things I wanted to say,
But didn't.
The list goes a little something like this:
You, stop talking,
You, your problems don't affect anyone or anything in the slightest,
Me, I should have told you there and then.
I write it all down, in a neat hand,
In the hopes that one day someone will open the list,
And be able to realize exactly what I meant to say the other day,
When I told you, "don't worry, it will get better."
I'm afraid that one day I'll wake up and throw the list away,
Or one day I'd just shove it in your face,
Tired of hoping, waiting for an apology.
Somehow, I'm still sitting here,
Making a list tonight,
Of all the things I wanted to say,
But I will never say anyway.
"Non-Zero Probabilities" by NK Jemisin
https://clarkesworldmagazine.com/jemisin_09_09/
It takes two to tango, but only one to seriously fuck up some shit, as they say in her 'hood.
Some people react to fear by seeking security, change, control. The rest accept the change and just go on about their lives.
"The Gathering" by Wendell Barry
At my age my father
held me on his arm
like a hooded bird,
and his father held him so.
Now I grow into brotherhood
with my father as he
with his had grown,
time teaching me
his thoughts in my own.
Now he speaks in me
as when I knew him first,
as his father spoke
in him when he had come
to thirst for the life
of a young son. My son
will know me in himself
when his son sits hooded on
his arm and I have grown
to be brother to all
my fathers, memory
speaking to knowledge,
finally, in my bones.
Essay: "On Writing" by Raymond Carver
"The short story writer's task is to invest the glimpse (of something from corner of eye in passing) with all that is in his power...with accurate and precise language"
writers have:  ambition, good luck, introduce a tension of the implied, fundamental accuracy of statement, surrender to the inevitable come way may
Solstice Kiss by Simple Minds
https://www.youtube.com/watch?v=HMDMA9G6EjM
Mi manera de querer by Natalia Lafourcade
https://www.youtube.com/watch?v=JODaYjDyjyQ
A Feeling That Never Came by First Aid Kit
https://www.youtube.com/watch?v=oO8pqCwgI7o
Phytomorphic by Outpost Bone
https://www.youtube.com/watch?v=DWhQSfqdUDE
"Abstract Landscape" by Oleksandr Bogomazov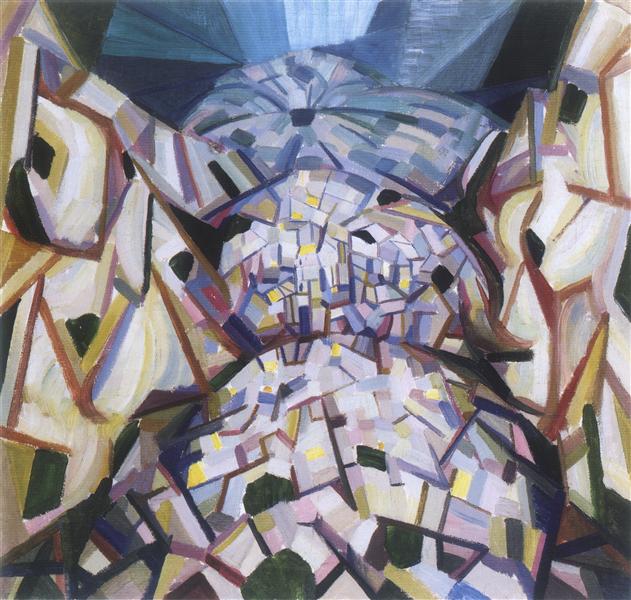 1915 - Cubo-Futurism - Abstract - Oil
Futurist Manifesto, the aesthetics of dislocation and fragmentation became the vocabulary of the Cubo-Futurists in their attempt to interrogate the tireless and repetitive dynamism of technology, and highlight their fantasies of a utopic mechanical modernity. The Cubo-Futurists combined the modernist, cosmopolitan spirit of Marinetti's futurism with the aesthetic characteristics of analytical cubism (e.g. abstracted forms, flatness, fragmentation, geometric shapes, muted and dark colours, combination of various viewpoints) in order to create their own didactic art form designed to display the revolutionary focus of the artistic community.