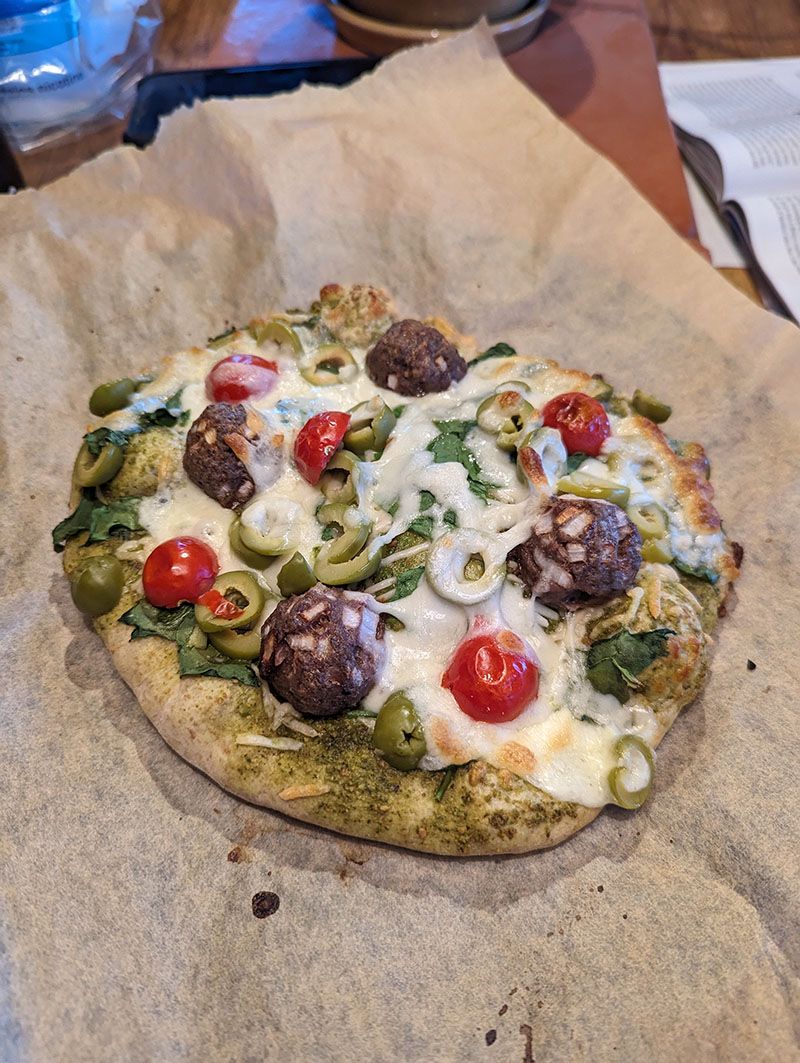 4 September 2023: Fermented cold dough pizza experiments continue - fresh spinach, tomatoes, and pesto from the greenhouse.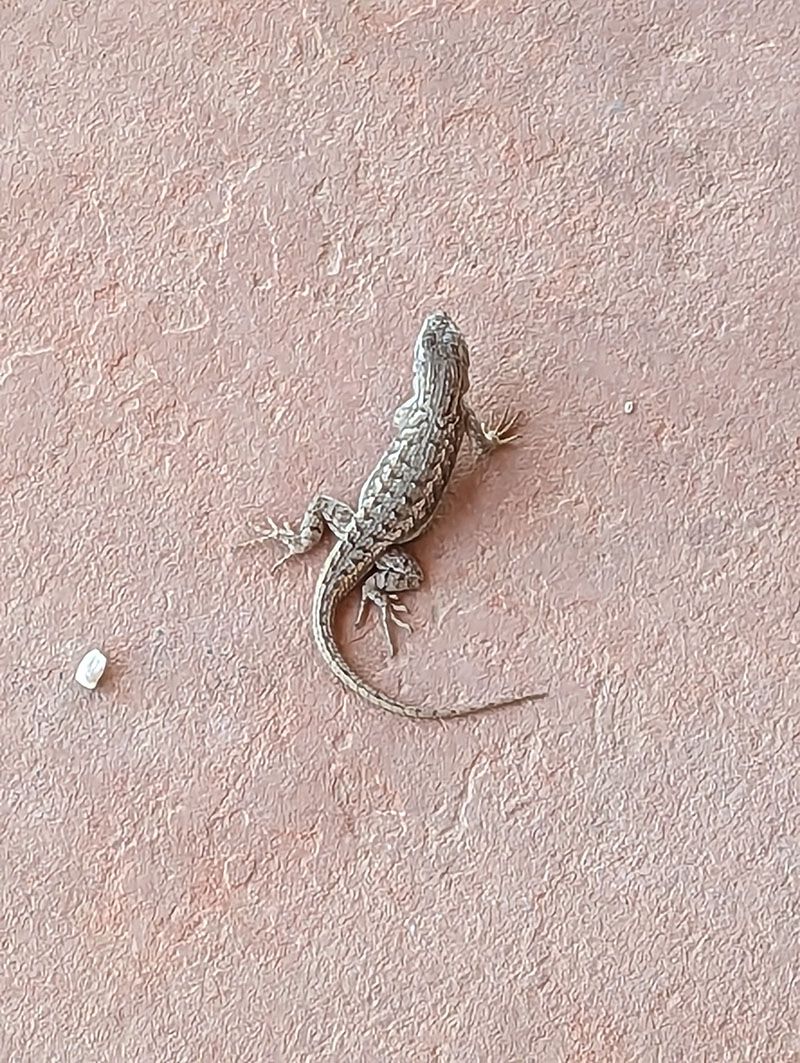 5 September 2023: It's been a great lizard watching year.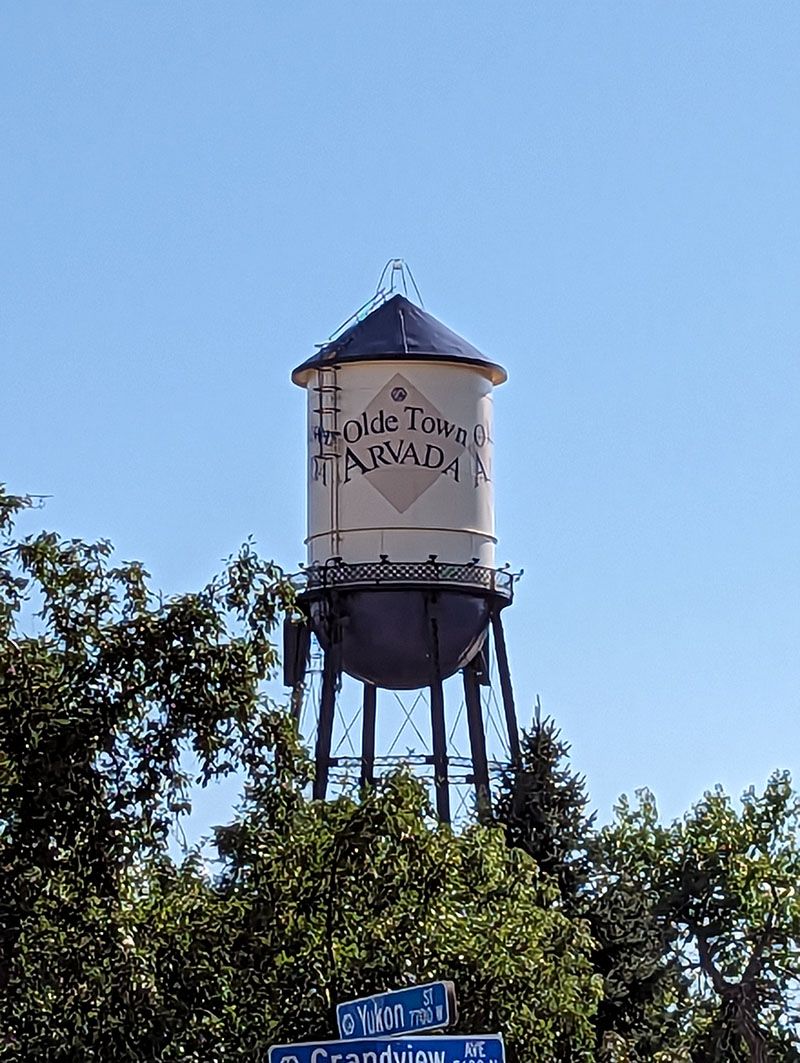 6 September 2023: We did a tiny road trip to Colorado to go to a show. We had a lovely evening walking around Olde Town Arvada and drinking beer.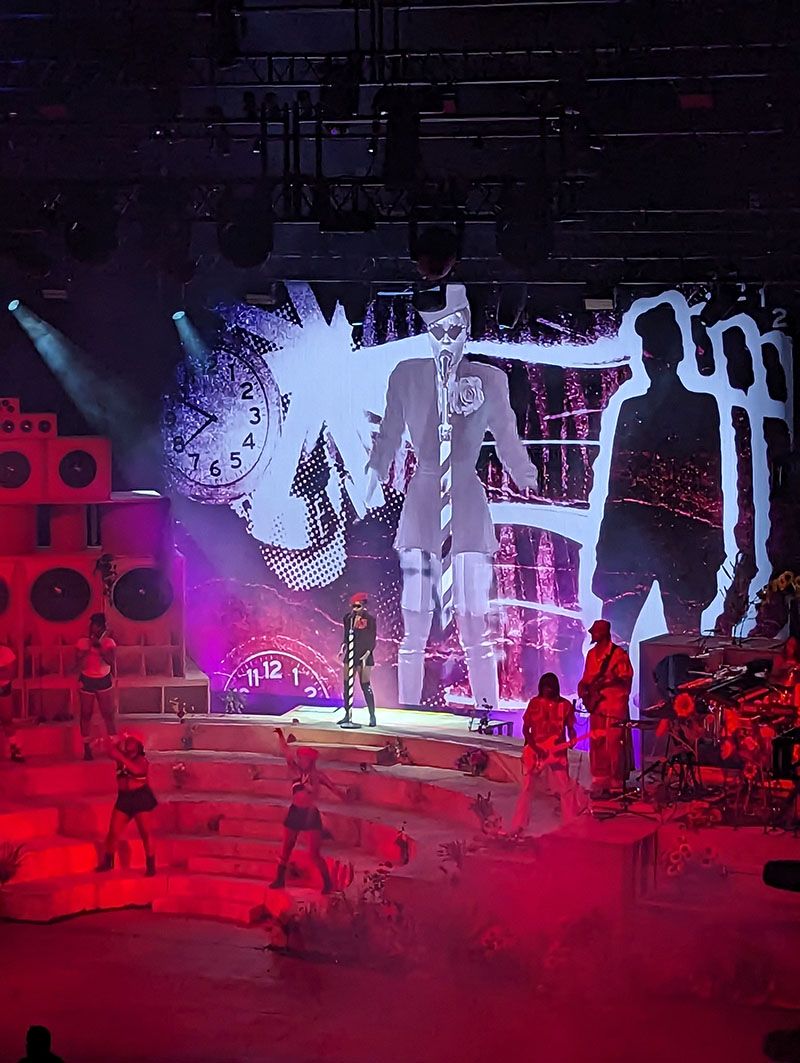 7 September 2023: Seeing Janelle Monae perform at Red Rocks was EPIC.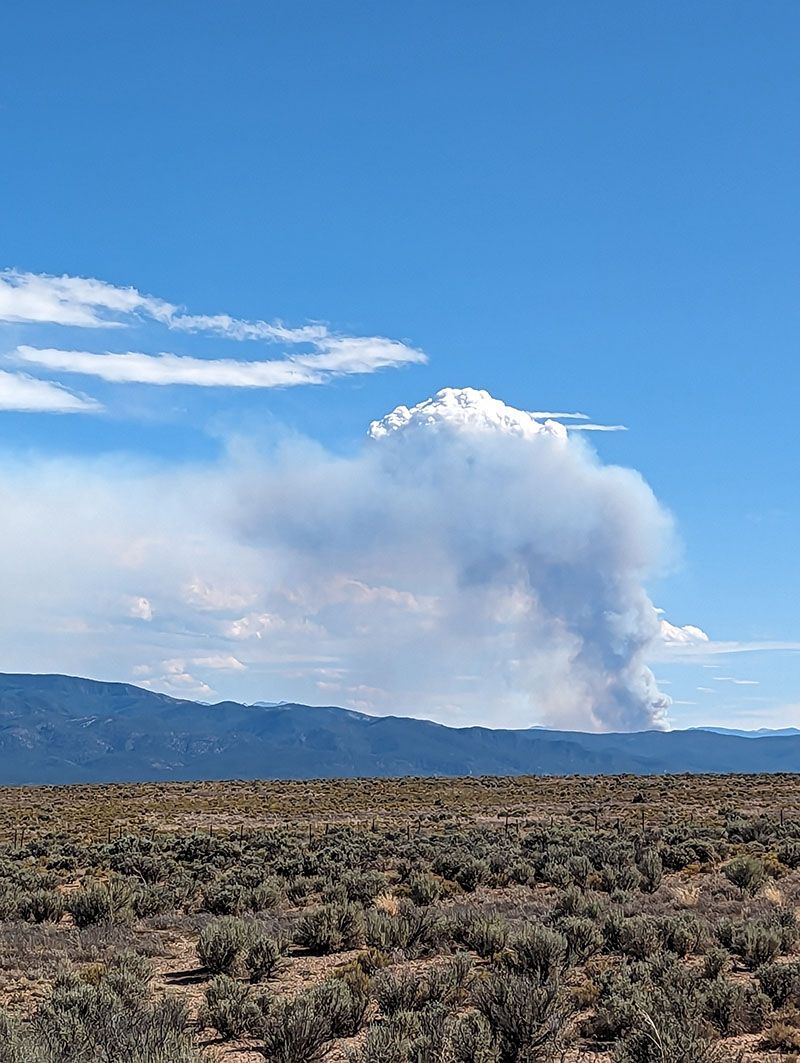 8 September 2023: We returned home to a new wildfire start on the High Road.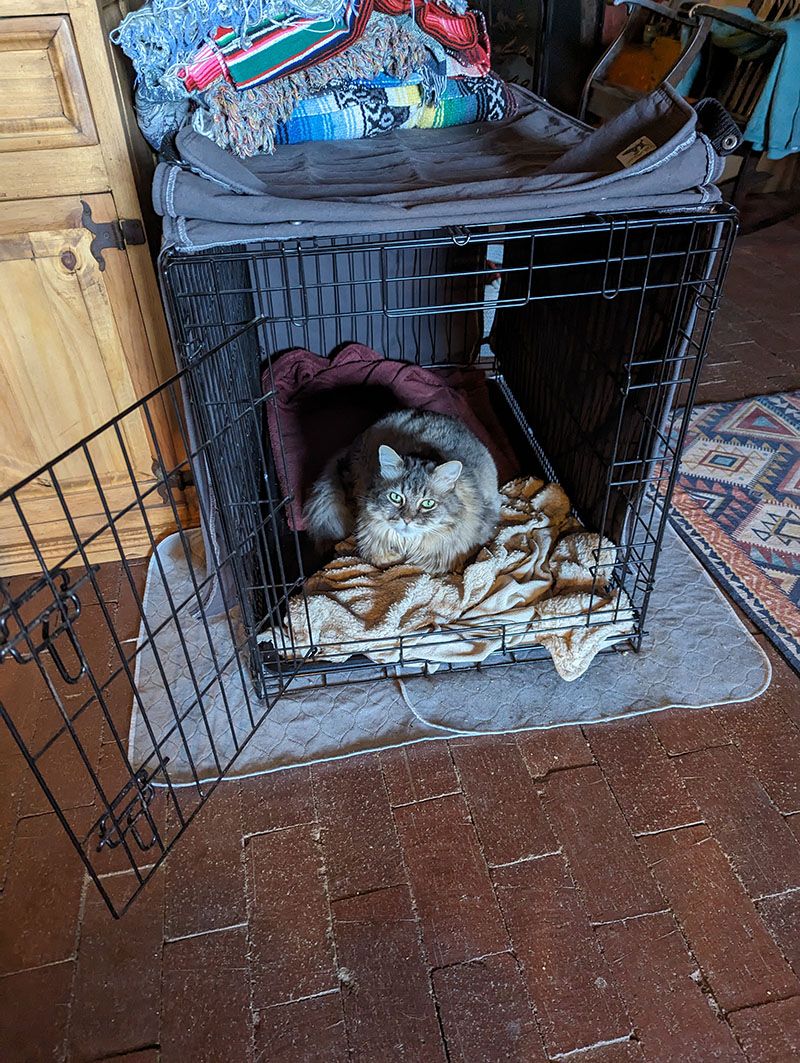 9 September 2023: Tongy in Miga's kennel. Sometimes he just needs dog scented coziness.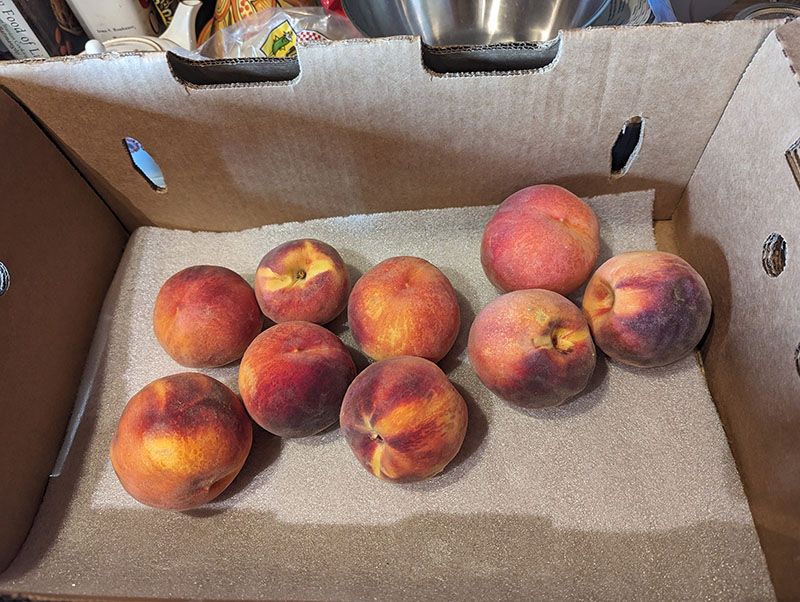 10 September 2023: Our neighbor recommended that if we ever drove through Colorado in September to look for Palisade peach stands. We found one. They are some of the best peaches I have ever eaten.